Thank you to everyone who entered our Luxury Family Travel Giveaway sponsored by CiaoBambino, Poshbrood and LuxuryTravelMom. We had almost 3,000 entries and it's easy to see from the comments we received that our readers love Four Seasons hotels and resorts as much as we do!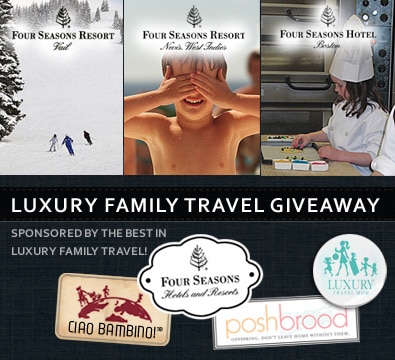 When I dream about the ultimate luxury hotel experience, Four Seasons always comes to mind as the master of personalization, pampering, and beauty at every level.
Best of all, Four Seasons is committed to extending their iconic luxury experience to families. Kids love Four Seasons stays as much as their parents. If you've ever checked into one of their guest rooms with kids, you know exactly what I'm talking about.